Megaplex's site had never done research on the usability of their website. They wanted to do a revamp of the site to make it more modern and usable. 
Use various research methods to identify current pain points that are causing roadblocks to the user experience. Then take the research to figure out what needs to be redesigned on the site to be more usable.  
I worked on a team of 4 UX Designers
There were a few different research methods we used including a competitve analysis, user testing, and journey mapping. I helped with each but my biggest role was conducting a content audit. 
Doing so helped our team understand how the site currently functioned and learn more about what Megaplex is sharing. It also helped us later on to improve the navigation and findability of items through revamping the site map. Improving the site map would be a big key in improving the site.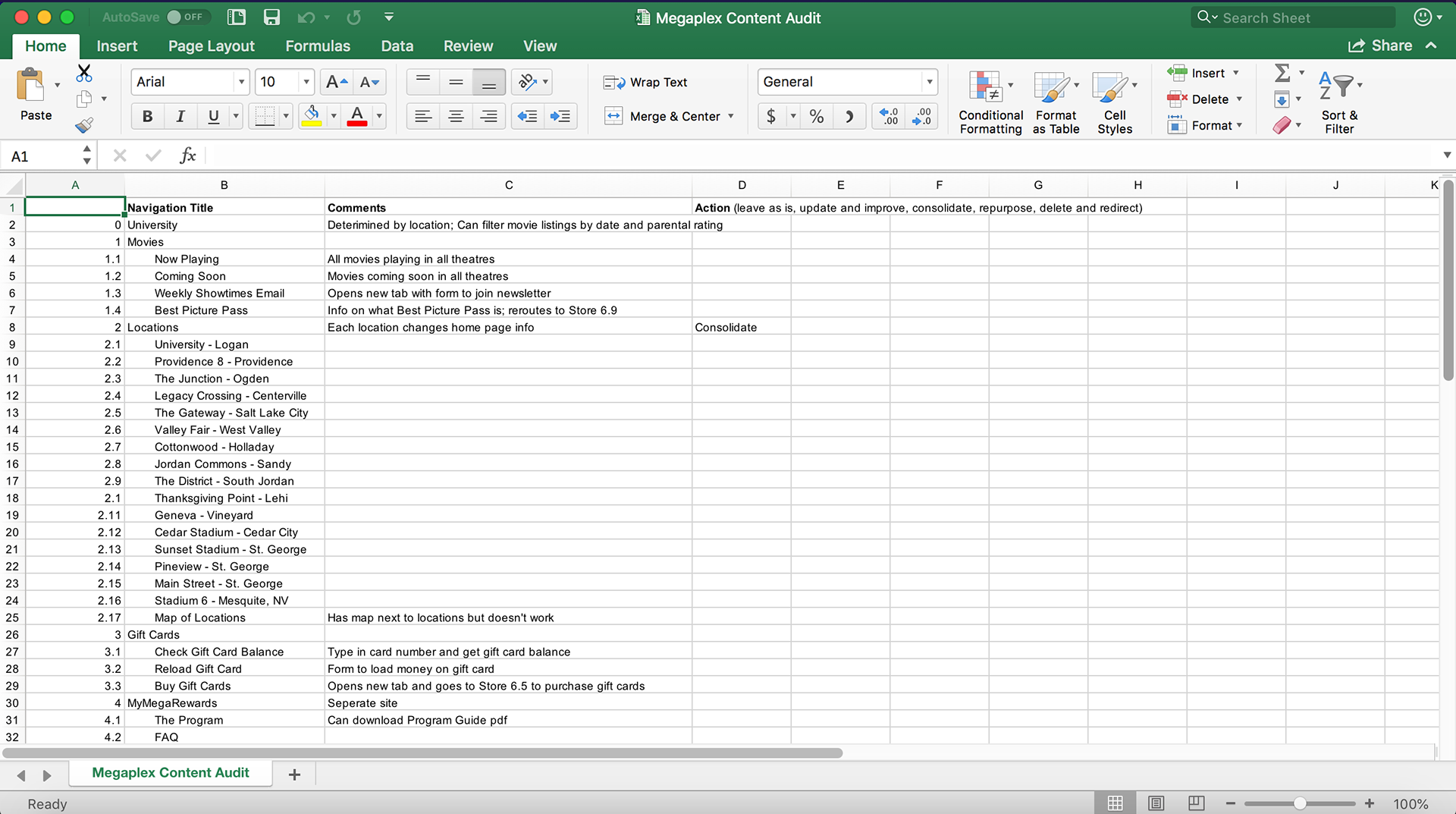 From my content audit, I worked on recreating the site map. To do this, I created the current site map with sticky notes. I then began moving sticky notes around. In doing this, I didn't take away any of the current content on the site. I used the progressive disclosure and chunking principles so more important items like buying movie tickets and the rewards program would be moved to the front as they were the most important to Megaplex. Then secondary items would still be easy to find but wouldn't take away from the main tasks movie goers want to accomplish. The final result had significantly less pages but no content was being taken off.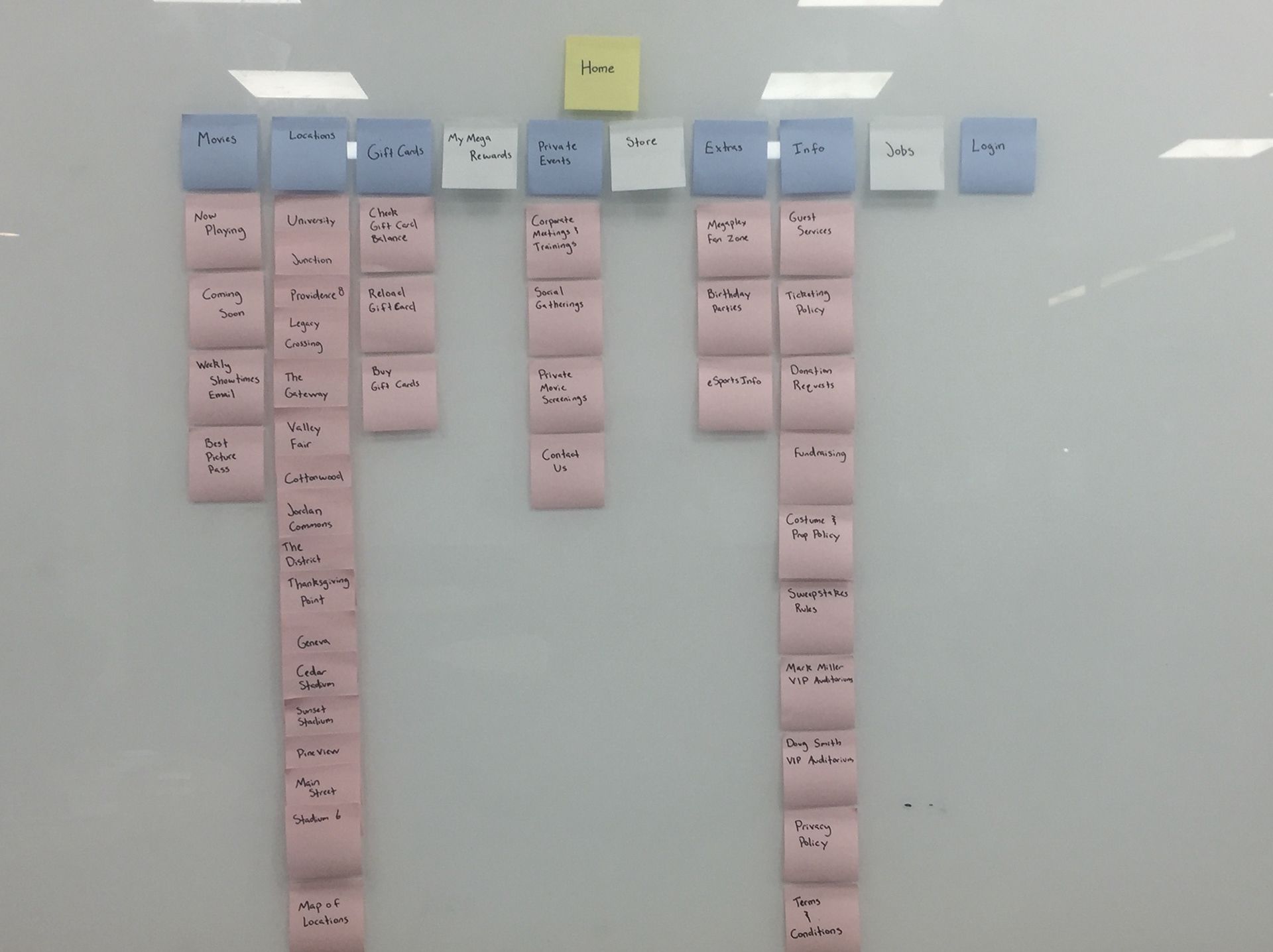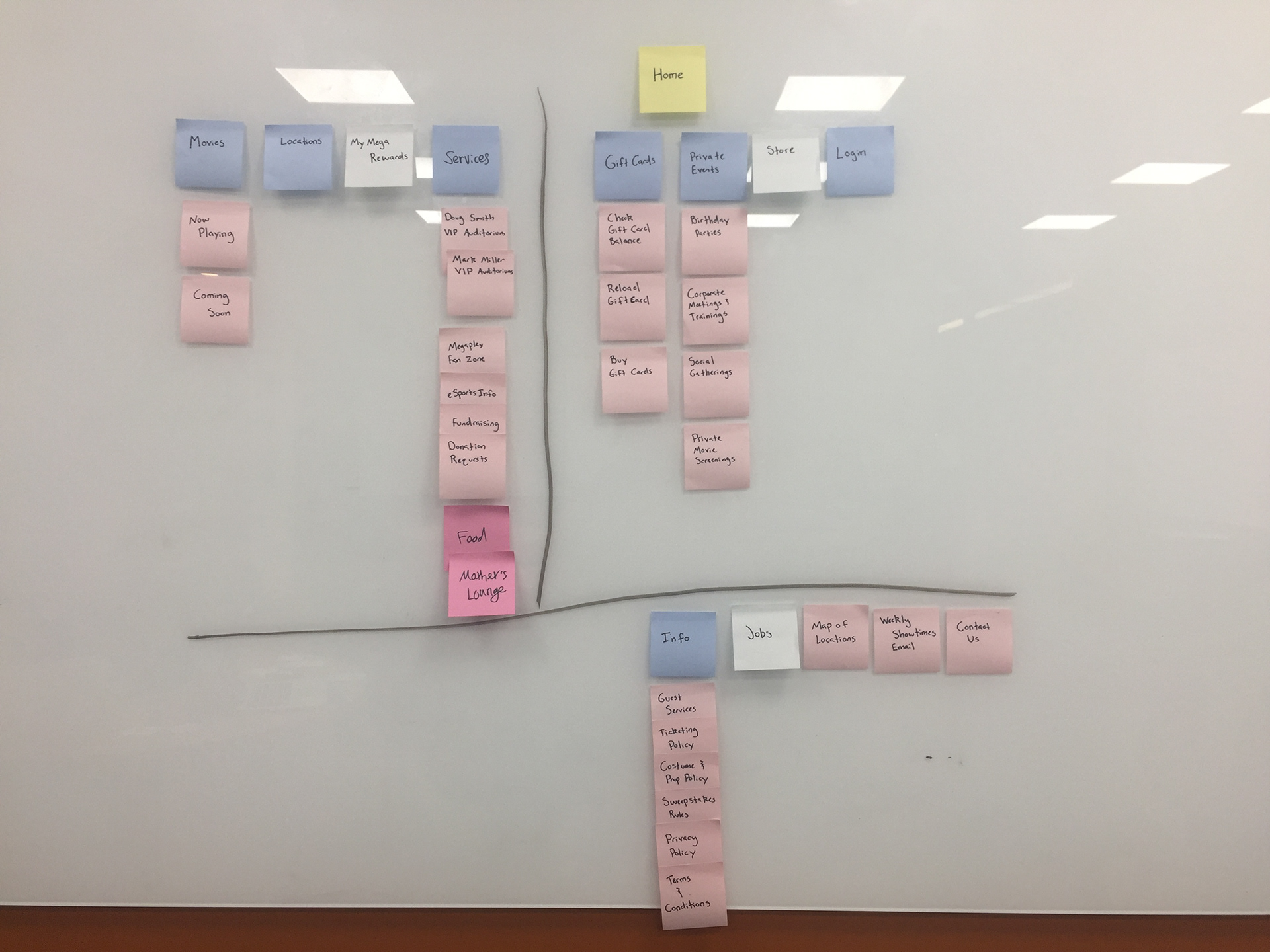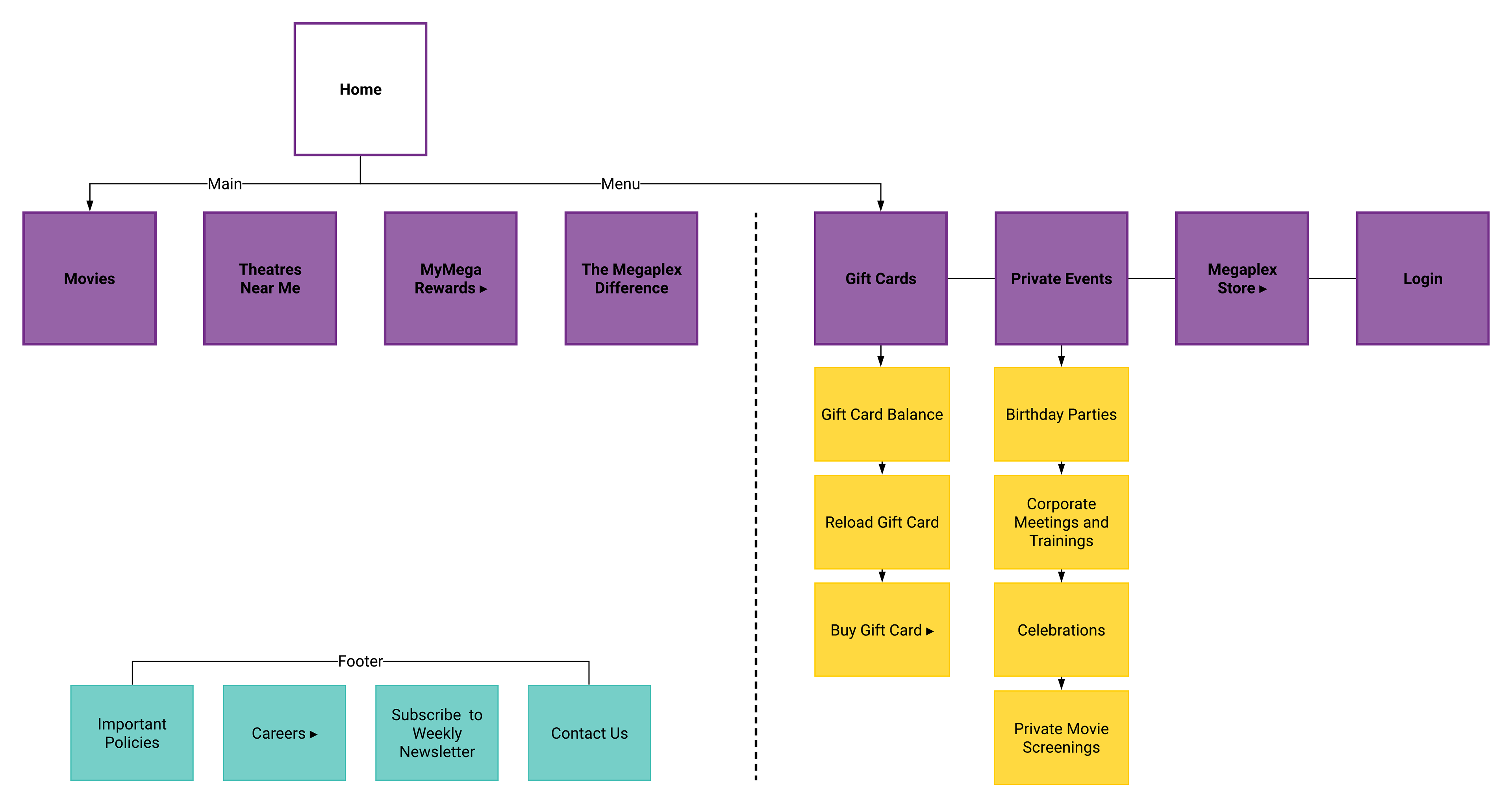 Wireframes and Prototyping
On members on the team created wireframes. I took the wireframes and helped clean them up as well as turn them into a prototype in InVision. The prototype was used in the second round of testing as well as a demo to show the stakeholders in our upcoming presentation. Below you can see a before and after shot of Megaplex's home page, which includes the new sitemap.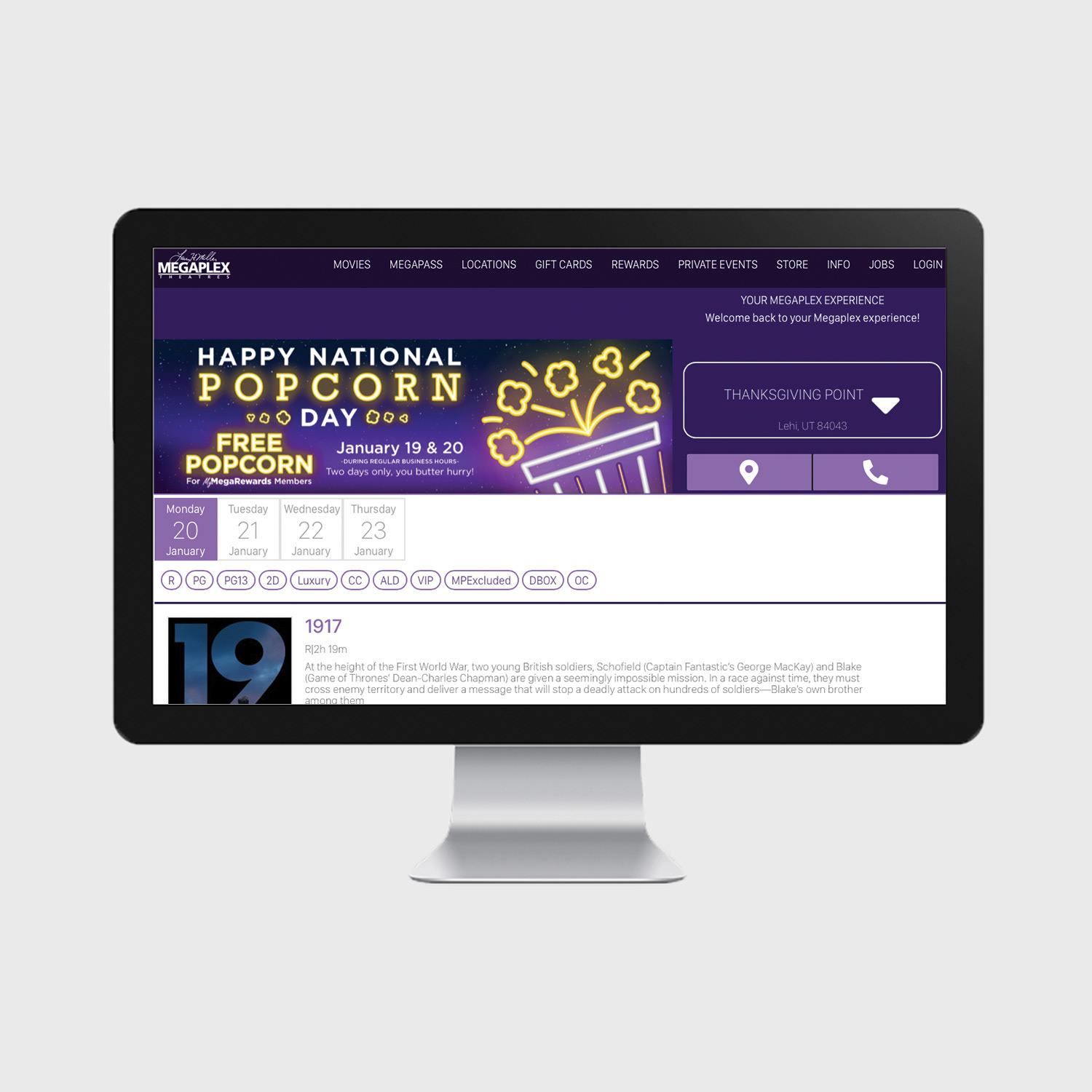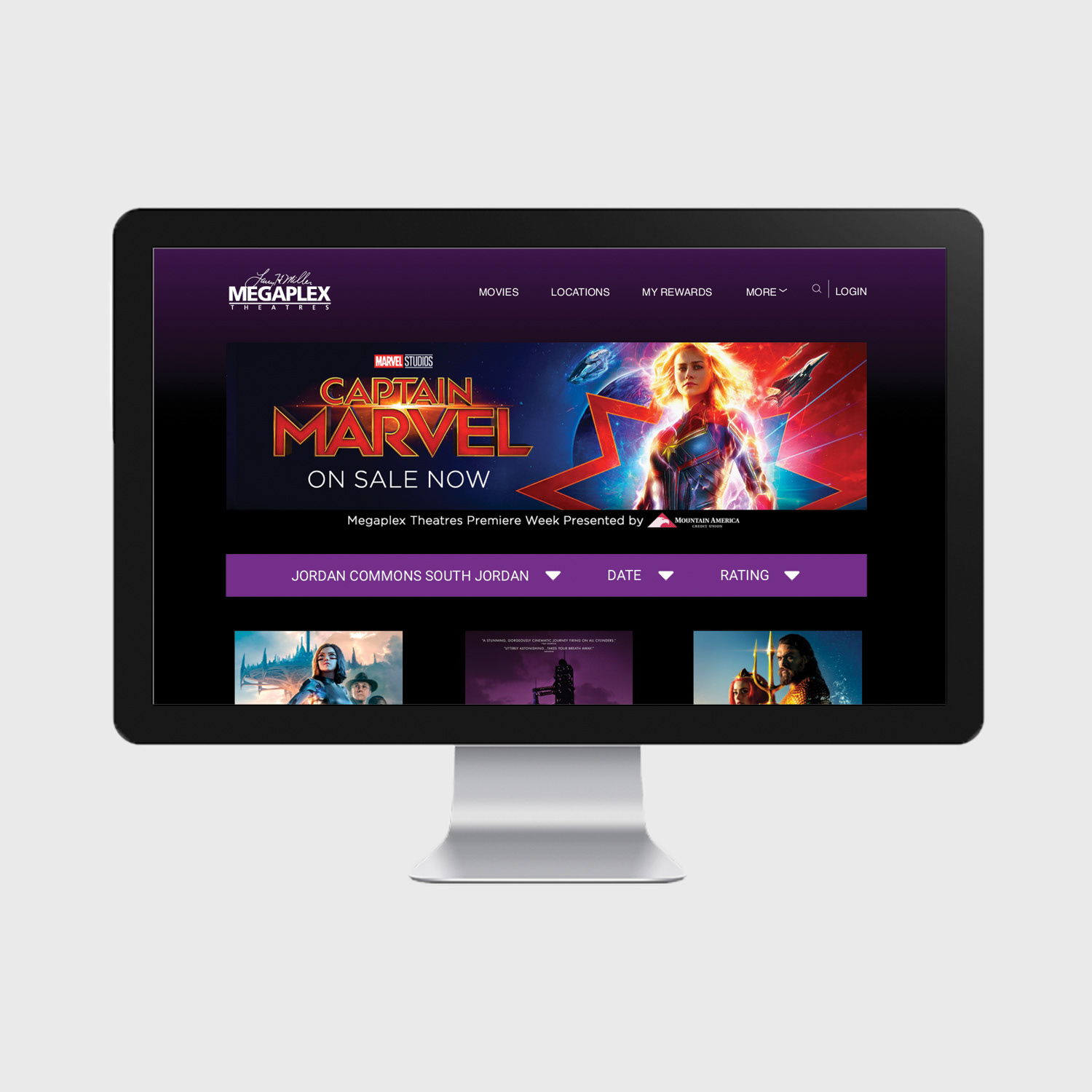 Final testing and outcomes
We were able to significantly improve the time Megaplex customers could find a certain movie, purchase e-gift cards, and find special offerings. The times below are the average of the 3 target age groups we were asked to test with. This includes teens (14-18), young adults (21-32), and adults (40-63). 
Find and purchase special event tickets