Happy Day Brands is a benefit corporation that is helping make social, environmental, and economic changes to the world. Their products use a buy one, give one platform. The benefit corp was looking for ways to keep up with technological trends and share their differentiating mission of creating not just nutritious food, but a company that helps people flourish.
Create an interactive eMagazine where the benefit corporation could share the good their currently doing in the world and share recipes people can make using their products.
I started out the project by having a meeting with the CEO of Happy Day Brands. I came with questions prepared to help me know how to design the publication to meet him and his customers needs. Some of the questions included asking about their audience, what makes their company stand out, what style they're looking for, and what their goal is from creating the digital publication. After meeting with him and doing some further research into competitors, I was able to create a case study to help direct the creative direction of the publication.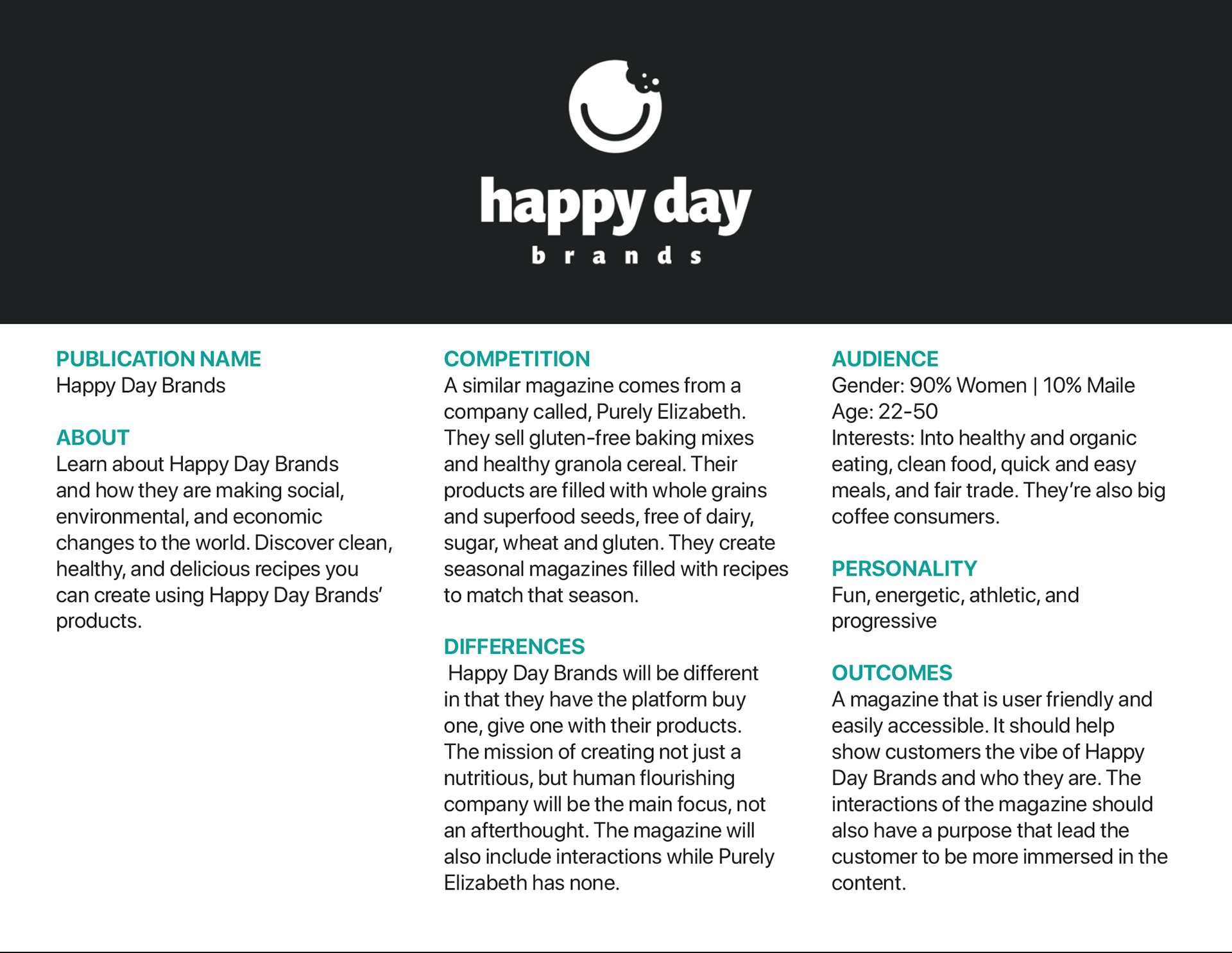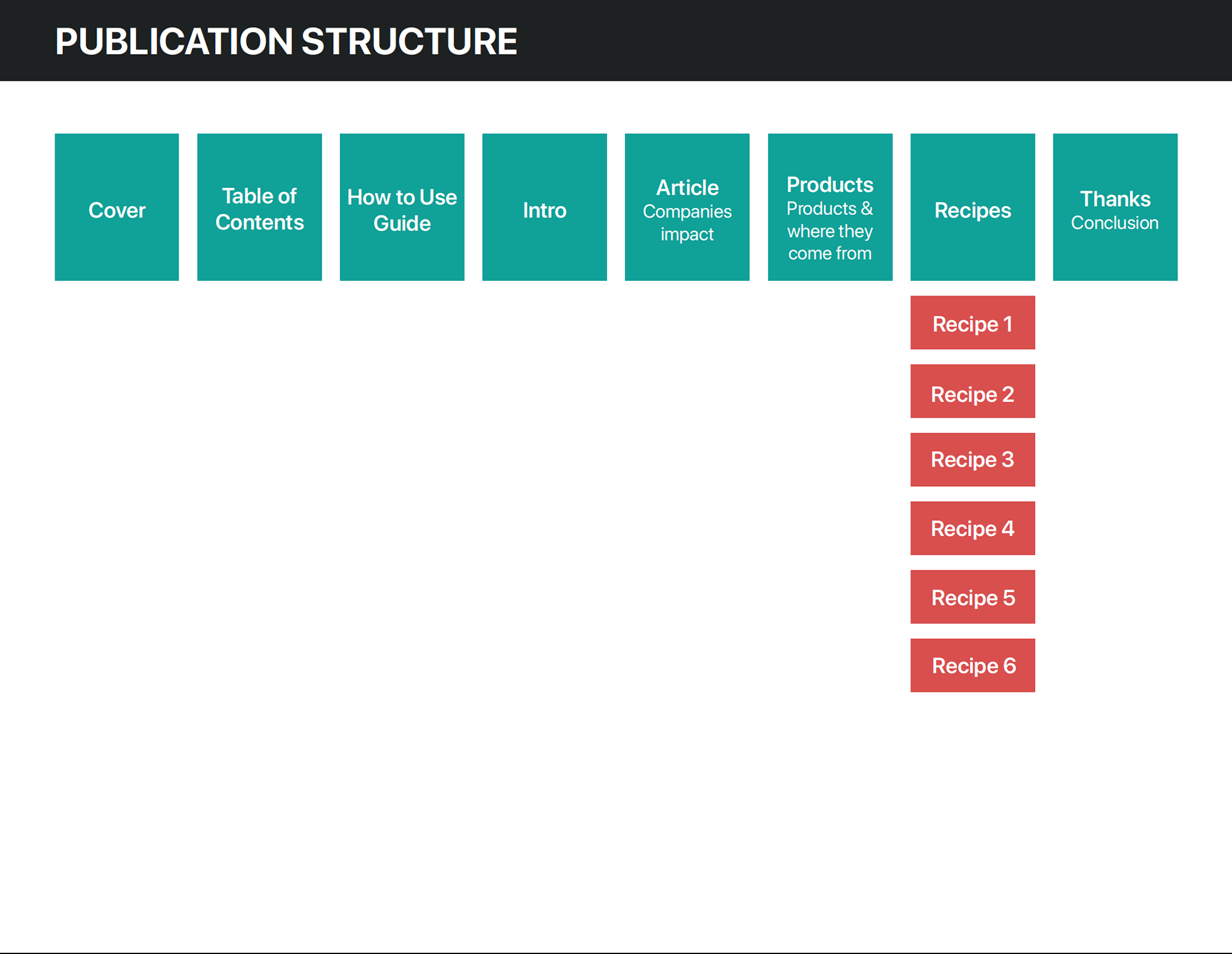 From the publication structure and research I was able to begin sketching. I took each page that was going to be included in the magazine and began sketching them out. Below you can see a couple of sketches.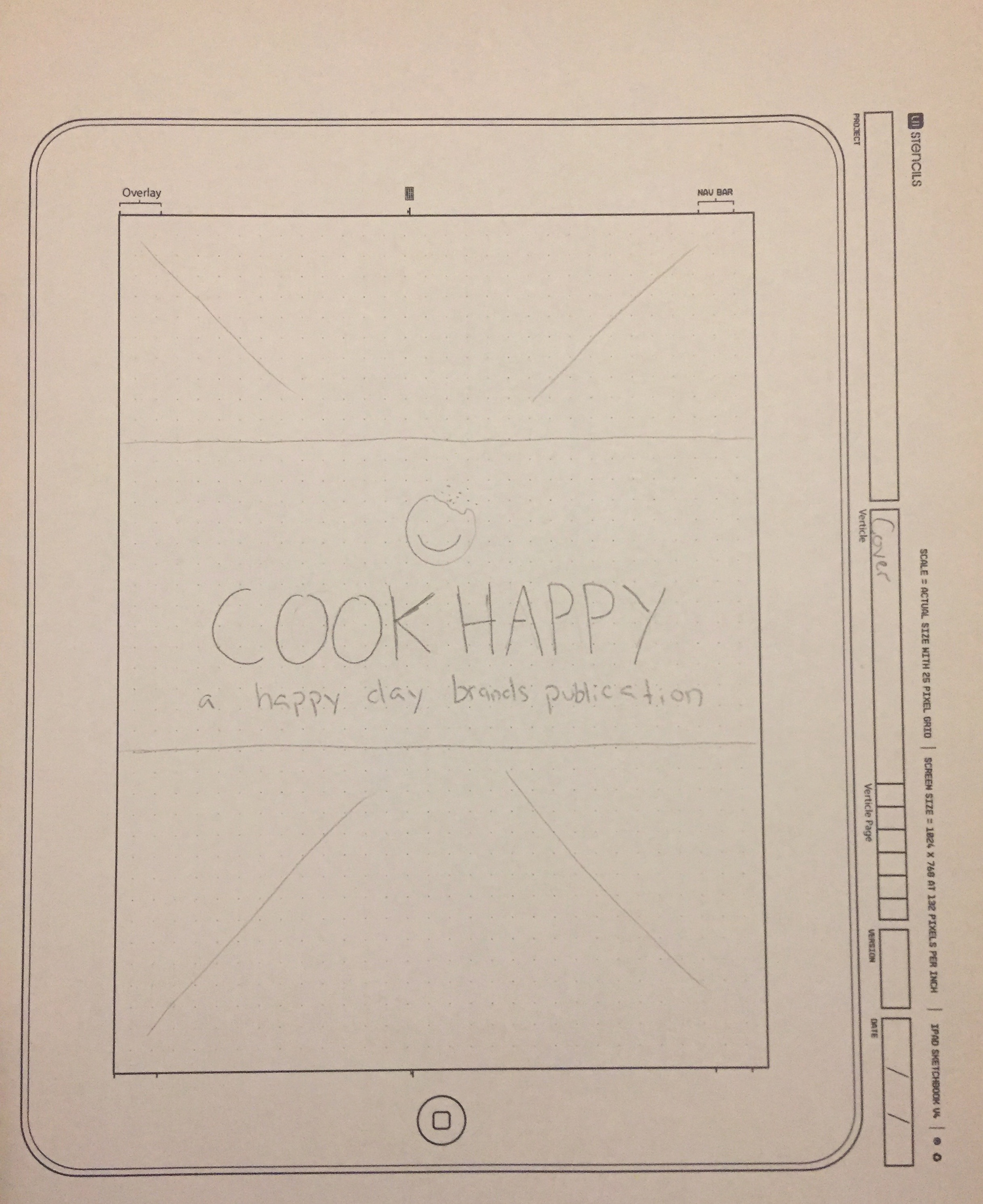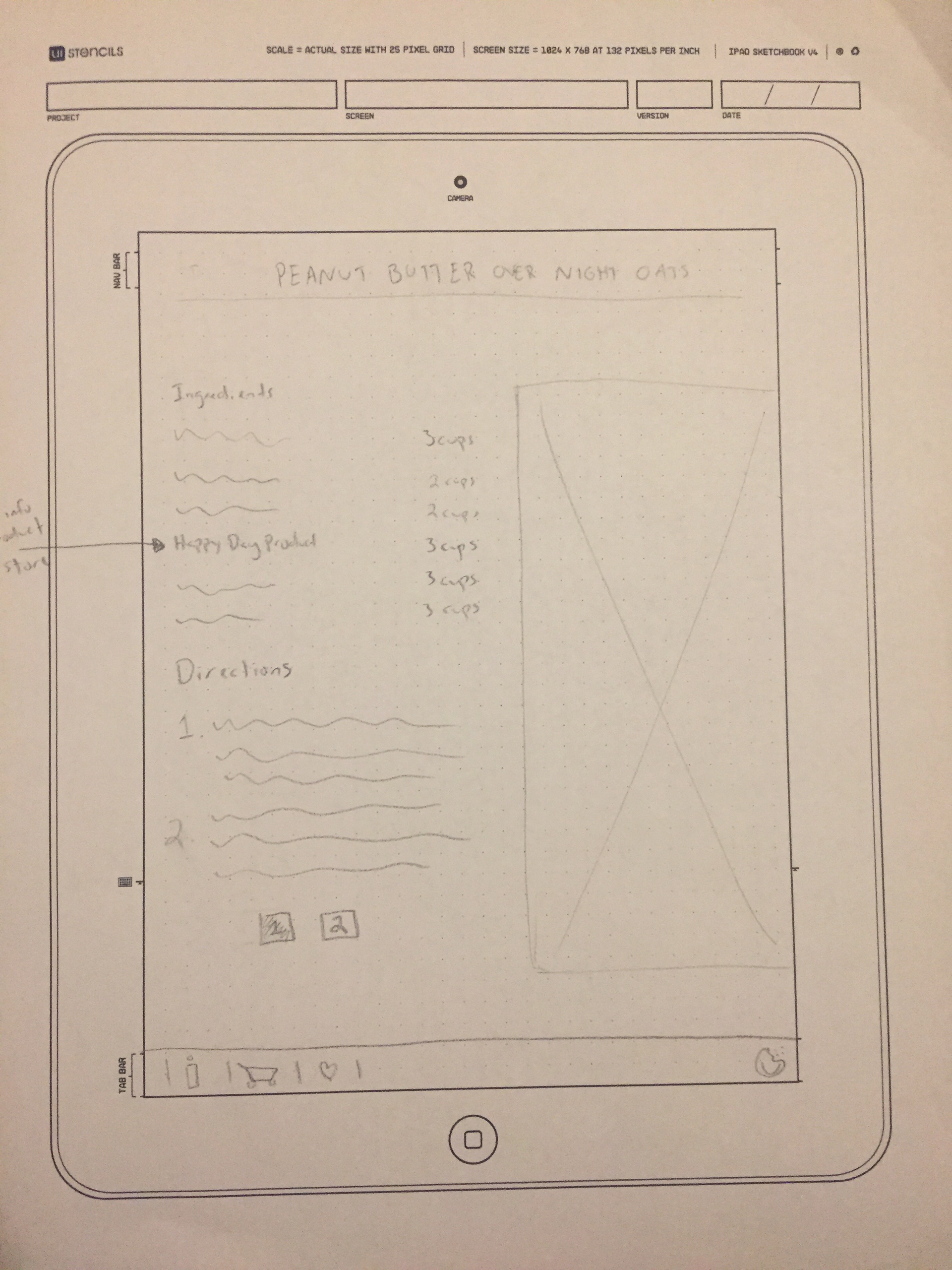 Final Design and Features

On every page there is a menu at the bottom. It can be opened by clicking on the smiley cookie. The cookie is animated so when it's tapped, a bite is taken out and it becomes the company's logo. Inside the menu a reader can easily and quickly learn more about each product the brand sells. 
On this page, a reader can get more information on what they're giving when they buy products from Happy Day Brands. When one of the ingredients callout in the oatmeal, one can learn more about the health benefits. Sharing this info gives current and future customers more trust in the brand and their business model.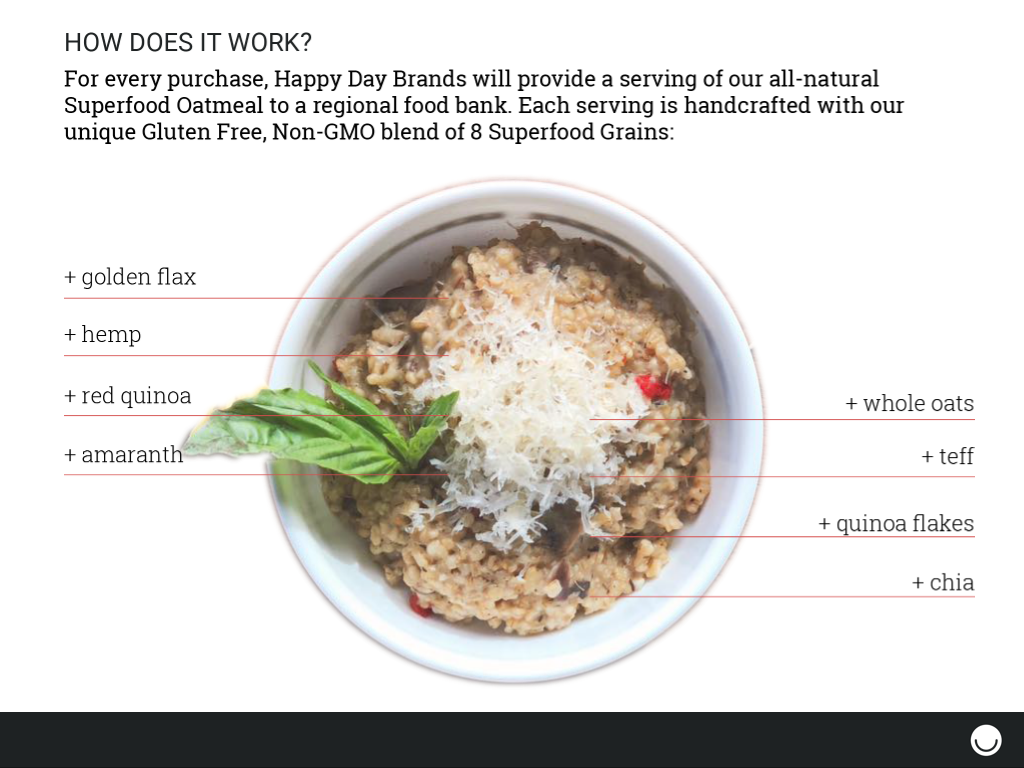 Each recipe page is designed this way. I included icons to show if a recipe is gluten or dairy free, vegan, organic, etc. This information is very important to the audience they are targeting so by putting the info right up front, it makes it easy for readers to find the recipes that follow their diet.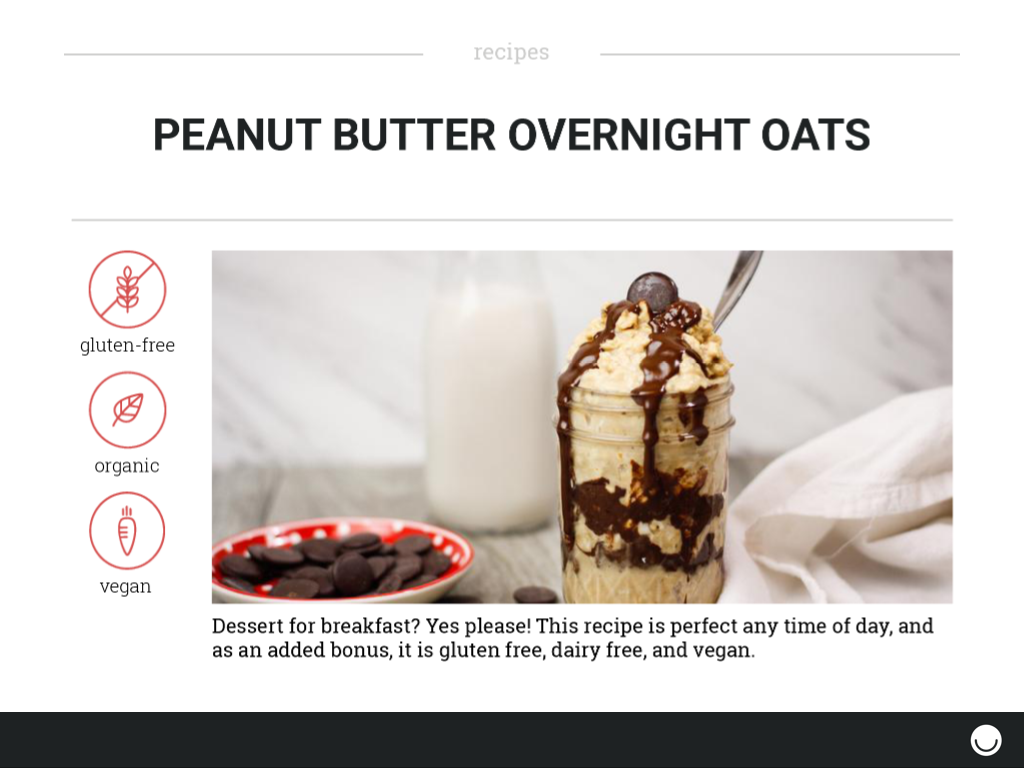 Continuing on the recipe page, when a reader scrolls down, they get the recipe. The ingredients highlighted in teal are products Happy Day sells. If a reader clicks on one, they'll be automatically directed to the company's website where they can purchase the item.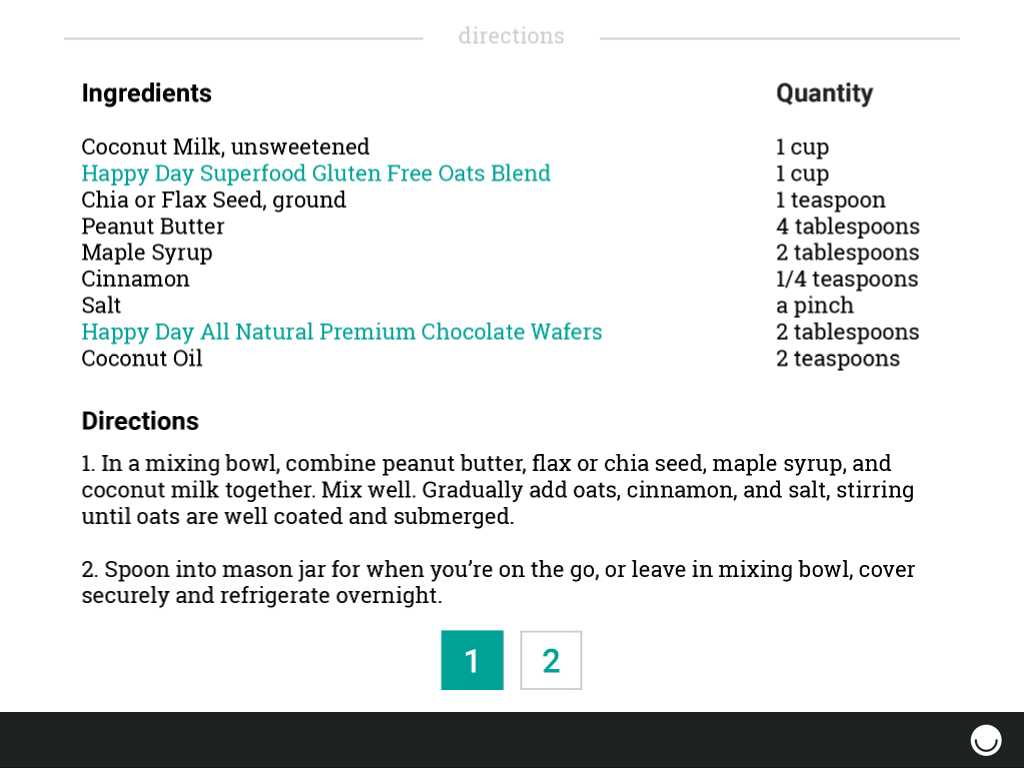 At the end, I shared the links to the company's social media as they have a strong presence on each platform. These platforms allow a reader to learn more about the good the company is doing and how they can contribute.